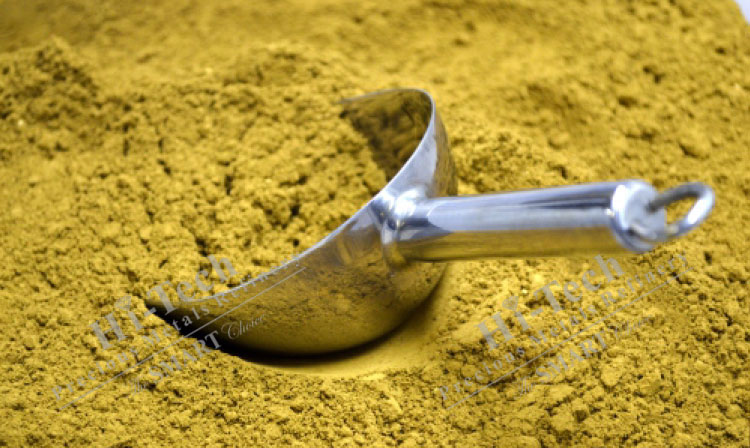 Refining Services
Hi-Tech Precious Metals Refinery operates one of the world's most sophisticated and leading edge technology in the precious metals refining industry. Hi-Tech's proprietary process demonstrates significant efficiency, enhancing the speed of the treatment with an eco-friendly and short refining process. Driven by the desire to provide higher value to our customers, our proprietary and innovative technology ensures the most cost-effective treatment that leads to the highest returns possible and rapid settlements.

Research and development investments allow Hi-Tech PMR to maintain a continued progression of innovative new processes and procedures to efficiently refine a wide range of precious metal-bearing material in a manner that is safe and environmentally sound.

Hi-Tech's excellence and perfection in refining guarantees fine gold, silver, platinum, and palladium that meet and exceed standards required by the mint industry and technical metals manufacturers.

Hi-Tech Precious Metals Refinery accepts the following material:

Recycled Material:
Jewelry Scrap |  Impure Bars/Ingots |  Gold Filled | Sweeps |  Fillings |  Sludge  |  Crucibles |
Polishing/ Any material requires Thermal Reduction |
Dental Scrap |  Labware Scrap |  Industrial Scrap

Mining Material:
Alluvial Gold |  Mining Dore Bars |  Precipitates |  High-Grade Concentrates
Hi-Tech Precious Metals Refinery has the ability and know-how to process and handle difficult and complicated to refine mining dore bars and material that contains deleterious elements.